Valentine's Day is right around the corner, so we thought it might be worth the time to discuss dating when you've had an ostomy. Many happy and healthy ostomates are still on the dating market, or they want to enjoy a nice date night with their spouse. At either rate, it's an issue that can cause some anxiety, but only if you don't prepare.
This quick article will cover a few issues related to dating after you've had an ostomy procedure, including steps to offset any potential awkwardness or discomfort.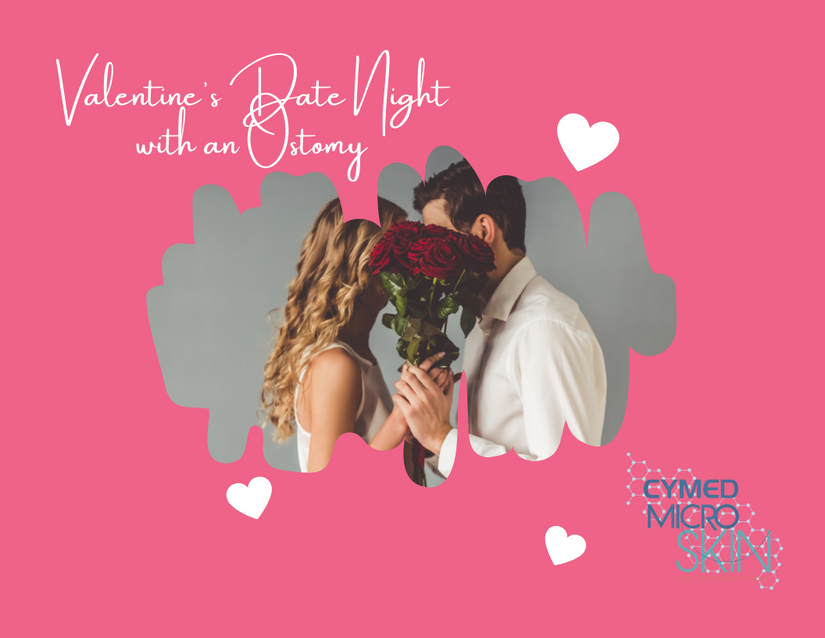 Time for Date Night? Plan Ahead & There's Nothing to Fear!
In some sense, it's fundamentally the same for anyone who's gearing up for a date night: you better be prepared. Ostomates can plan ahead to ensure that their condition doesn't interfere with enjoying a special evening with a significant other.
This involves making sure you know what will happen during the date. If you're married, hopefully your spouse understands your condition already, but you'll still want to manage your pouch situation, especially if there's a possibility of intimate activity.
This might involve emptying your pouch or replacing it before your date. If nothing else, you don't want to deal with unexpected leaks, so at least do a quick pre-game check to make sure you have everything secure.
Will the Date Involve Food? If so, Select Meal Options Prudently
This is another reason you should make sure the person you're dating understands your condition, and won't suggest going out to eat for food you can't handle. Of course, this topic is entirely subjective because no two ostomy patients have the same list of off-limits items. Here, you'll want to determine whether you can push the test for the evening, but be mindful of the consequences, including this next concern . . .
Keep Deodorizing Options Handy
What do you do if things go awry after a heavier-than-usual meal and you receive more gas than usual? Well, by now, you probably know you have a few options regarding how to mask the potential odors. Just don't forget to bring some kind of perfume, cologne, or other inconspicuous methods for addressing the problem.
Finally, we always recommend that ostomates keep a solid supply of ostomy materials on hand to cover any unusual circumstances. This includes things like pouches, skin barriers, and washer seals.
Cymed MicroSkin makes the best best hypoallergenic ostomy supplies to help you live a normal life full of every physical and social activity you did before your procedure. This even includes the occasional date night. We wish everyone a Happy Valentine's Day, and welcome you to contact us anytime for assistance by calling 800-582-0707.